That time of year has come around again! It's the Winter '20 release. We're really excited for some of the new features that are available and have outlined our favourites below.
However, if you would rather watch our short video, here it is:
Customise Account Teams
Salesforce Account Teams have been around for a while and many of our clients find it an essential piece of functionality for managing complex account relationships.
Well now it's got a lot more powerful by allowing you to add custom fields, buttons and links to the page layout. Add fields to the Account Team Member multi-line layout and populate them at the same time as adding a team member as shown below.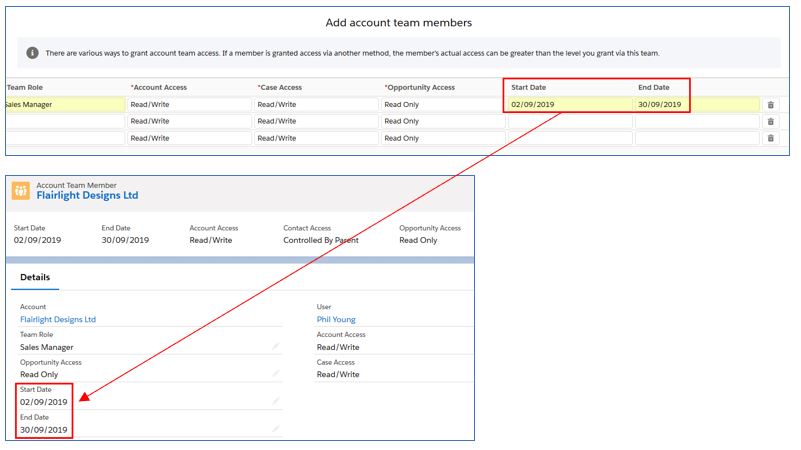 Or you may choose to add a custom button to the Account Team related list.
And as if that's not enough, you can use apex triggers, process builder, workflow and validation rules with account teams too.
Complete Tasks in a Single Click
There are many ways to view tasks in Salesforce and we find Sales teams, who hopefully have a lot of tasks to cover during the day, seem to particularly favour the table view.
Well it's just got better! Now they can mark their tasks as complete with a single-click from within the table view, instead of opening each activity as they do now. That's a lot less clicking and real time saver when you have several tasks to cross off your list.
Access the Recycle Bin in Lightning Experience
One of the frustrations we hear from clients who have transitioned to Lightning, is that they have to switch back to the Classic interface to access the Recycle Bin. Not any longer!
You can access the Recycle Bin from App Launcher > All Items. Typing it in the search box will save you time scrolling through the list of apps to find it.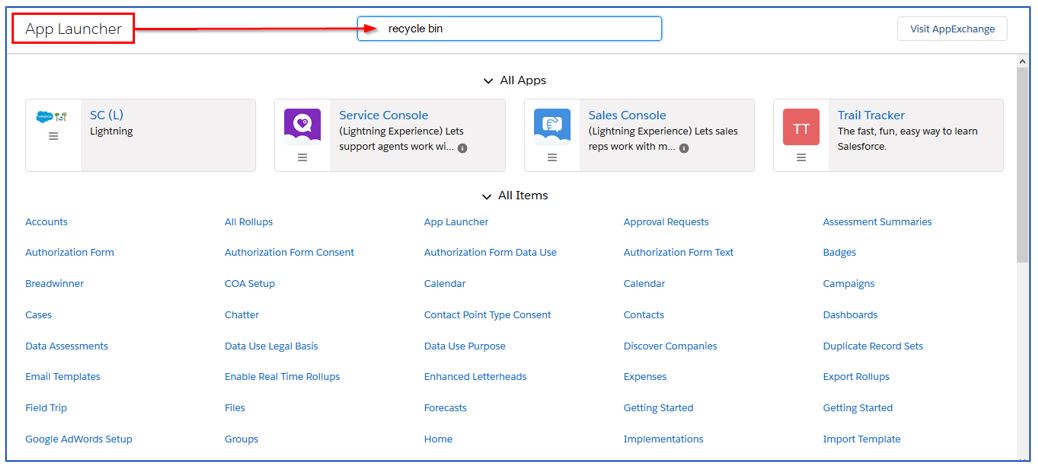 Here you can filter the records by changing the list view between the Org Recycle Bin and My Recycle Bin to show only the records you deleted. And there are two ways to delete or restore a record. Either use the quick action buttons, or the drop-down on the record itself.

NOTE: There is one limitation. If you wish to restore reports and dashboards, you will need still need to switch back to Classic but hopefully Salesforce will address this in a future release.
Click here to read our blog on the Recycle Bin in Lightning.
If you want any help understanding more about these features or implementing them, please do contact us, we'd love to help!