The Release notes are officially here! And although Salesforce are announcing a vast array of ground-breaking technological advances, we have to say goodbye to some of the older products in order to make way for the new.
The top 4 Marketing cloud features that are being retired:
Marketing Cloud Cross-Cloud Version 2
Marketing Cloud Connect version 2 has now been retired, to improve security. Salesforce no longer supports unmanaged packages with security patches that can't be pushed to customer environments.
If you've been using V2, we recommend choosing one of the following options:
For Sales or Service Cloud Enterprise or Unlimited Edition, upgrade to the latest version of Marketing Cloud Connect. In Marketing Cloud, turn on the Subscriber Key. Customer support enables the Subscriber Key option.
For Salesforce Professional Edition, upgrade your Salesforce Sales or Service Cloud Edition to either Enterprise or Unlimited to access V5.
Log into Marketing Cloud to send email.
Marketing Cloud Microsoft Dynamics
On December 1, 2020, Marketing Cloud Microsoft Dynamics (MSCRM) retired online integration due to the enforcement of the Unified Interface by Microsoft Dynamics. On October 29, 2021, Salesforce retire the Marketing Cloud Microsoft Dynamics (MSCRM) on-premises integration as well. Meaning that the Microsoft Dynamics Connector by Marketing Cloud won't be compatible with the Unified Interface.
If you've been using MSCRM integrations, we recommend the following:
Use Marketing Cloud Email Studio functionality to add new subscribers, send emails and access tracking data for emails.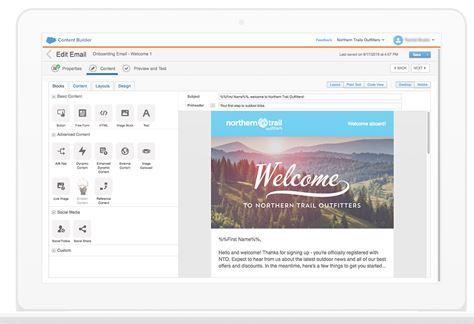 Email Studio Classic Web Tools
Salesforce will be gradually retiring Email Studio Classic web tools, including landing pages and microsites, and replacing them with an updated platform in CloudPages.
Pros of CloudPages
Cleaner/faster user interface with improved content
Improved collection sorting
The ability to copy existing content
In this release, Salesforce has removed the Create button, meaning you can now create landing pages and microsites in CloudPages.
Have no fear, you can still view and edit existing landing pages and microsites in the classic Web Tools and continue migrating items to CloudPages.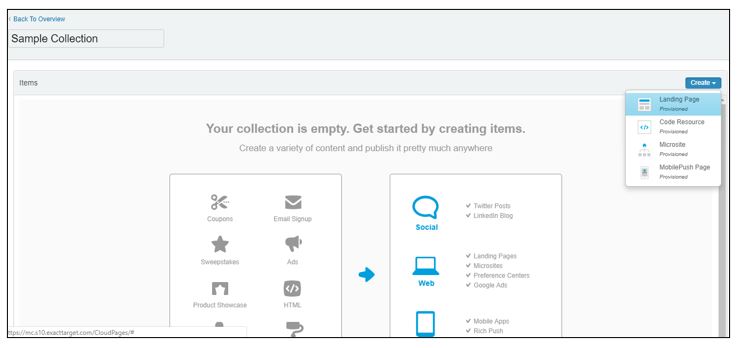 CloudPages Legacy Experience
The CloudPages Legacy Experience has now been removed from the Marketing Cloud navigation. However, all classic editor CloudPages content is still accessible in CloudPages. As stated earlier this year, Marketing Cloud is gradually retiring Classic CloudPages. For the last release, Salesforce renamed the new experience CloudPages and the previous CloudPages application CloudPages Legacy Experience.
For more information, or help with recommendations, please contact us.