Whilst it may not feel like it at the moment, in the Salesforce world Winter ('22 Release) is definitely coming. With the shorter days and longer nights just around the corner, this next release will keep those winter blues at bay!

As per usual there are so many exciting new features in the release notes that we have hand-picked a few in our two blogs. Watch the video below to see a few of them!
Restriction Rules
This new feature is now generally available to customers in this release and accessible through the Setup menu. On top of the security features we know and love (OWDs, Roles etc.), you can now restrict the records your users can see even more, adding a new level of security. But why do we need them when we have our security model? Think about our accounts – if you have access to an account, you gain access to its tasks and events – with no way of limiting this. For custom objects, users can see all detail records. Restriction rules let us change this and make them private if we wish.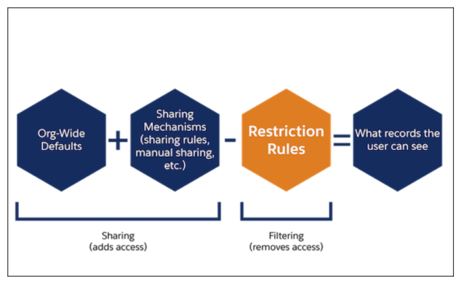 Flow updates
Up until now, when working with Screen Flows, we as admins have been limited to the standard navigation labels. Next. Previous. Pause. Finish. And the only way to customise the navigation buttons would be to install a package – which you may have done yourself after the requests come in to reword them in order to make the navigation clearer to your users… now, Salesforce will allow you to "Customize Button Labels in the Flow Screen Footer". Now whilst this is only a Beta, and seemingly only a small feature – it makes us very excited and we have a full blog written to tell you more.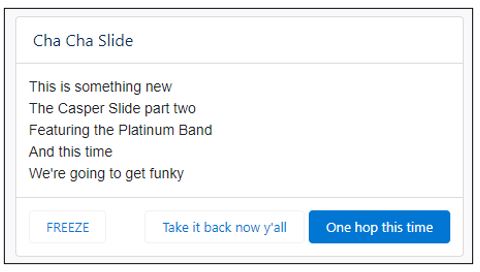 myTrailhead Content Collections
This release brings fantastic news to myTrailhead customers. We can now create content collections specific to an audience.
What does this mean? Well….it's actually quite simple. Create a content collection containing learning specific to a Sales, Service or Marketing audience for example, and with the right permissions, they will only see the learning that is relevant to them. This makes it easier to locate their own learning when they need it, without seeing content specific to other roles.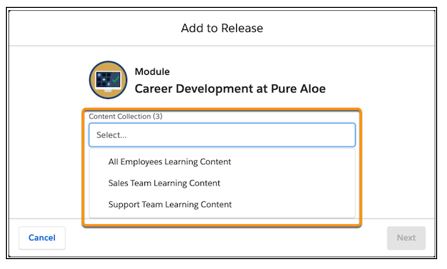 Salesforce Maps
It's a new release so of course we have some new and improved Salesforce Maps features to have a look at!
If you have used Salesforce Maps at all, you know that it has many capabilities. One of these capabilities is being able to split your demographic into territories if you so wish. These territories can be based on location, but can also include products as well e.g. North American Farming. With Winter '22 you can now automate the assignment of these territories, using up to 5000 Assignment Rules, and your Assignment Plans. An Assignment Plan is essentially a plan to assign records to Users (pretty straightforward). You can have multiple Assignment Rules within one plan, so you can set a rule for each User and Territory. You can also schedule your plans to run as well.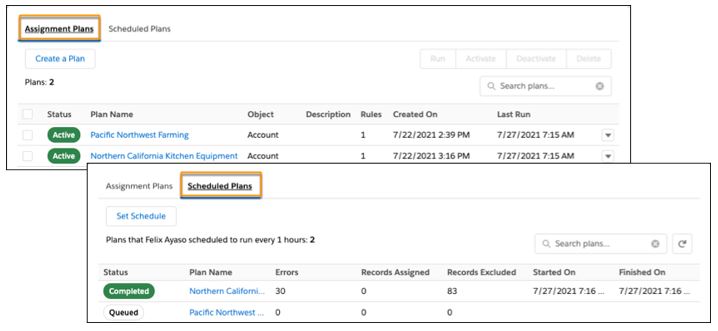 There are many other new and improved features regarding territories and Salesforce Maps. Click here to find out more!
The Analyse Button: Improve Your Salesforce Lightning Page Load Speed
In recent times Salesforce has put a great amount of emphasis to enable Salesforce Administrators to enhance the speed of their Org. We now have the incredible Analyze button available on Lightning Pages to allow administrators view their anticipated load time for lightning pages and even more exciting it will also provide recommendations on how to improve these pages. This feature is available for both standard and custom objects in Lightning Experience. Read more here.

Don't forget to read about more updates in our next Winter '22 blog, or contact us for any further information.