Earlier this month, we were over the moon to be presented with two runner-up awards at the Wiltshire Business awards. The categories were Learning and Development Employer of the Year and Small Business of the year.
Earlier in the year, we decided to apply for three categories in the Wiltshire Business Awards. The categories we believed to demonstrate our experience and growth were Learning and Development Employer of the Year, Small Business of the Year and Outstanding Excellence award.
In October 2018, we began our very own Salesforce Graduate Scheme which allowed our chosen five graduates to develop their Salesforce knowledge and experience and with the help, support and guidance from us, become fully qualified Salesforce Certified Instructors and Certified Salesforce Administrators. After just 6 weeks, all graduates achieved passed their Administrator exam and by February were Certified Salesforce instructors too. The team are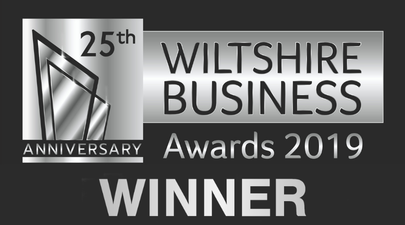 now advancing their knowledge and skills to push themselves further. Given the success of this newly found graduate scheme, we thought it was the perfect way to showcase why we should be considered for the Learning and Development Employer of the Year Award.
As for the Small Business category, we were the perfect fit in terms of what they were looking for and with such a great team behind us, we decided we had nothing to lose and that we should give it a shot.
We then found out in March that we had become finalists in all three categories. It was very exciting for us as we had never entered any kind of business awards before. We were happy to welcome the judges of those categories to our office, who presented us with our finalist certificates.
The awards night took place on Friday 10th May at CenterParcs and the whole team got scrubbed up for the occasion. We didn't expect to come home with an award, but we were happy that we had made it to the finals and had been invited to the ceremony.
To our surprise, we were overwhelmed and over the moon to be announced as runners-up and in 3rd place for both Learning and Development Employer of the Year and Small Business of the Year. Our Director Phil shared his joy at the great news, "We were absolutely delighted to be recognised with these two awards. It is a testament to all the hard work that the Stimulus team put in every single day in their work. This won't change what we do – we will continue to be a forward thinking, progressive company who strive for excellence in what we do and, Wiltshire Business Awards, watch out because we will be back and aiming for 1st place!"
Find out more about the courses that we currently have available.