Firstly, Field Service Lightning (a.k.a FSL) is an extension of Salesforce's Service Cloud. For those of you new to the Salesforce platform or new to Service Cloud; Service Cloud is designed to optimise your customer service workflows to ensure organised and swift responses to your customers' enquiries.
It does this through various methods including the automation of repetitive tasks, building a knowledge base your team can access and utilise, as well as giving them a single view that brings in customer service cases from all channels – all whilst being powered by the #1 CRM platform that is Salesforce.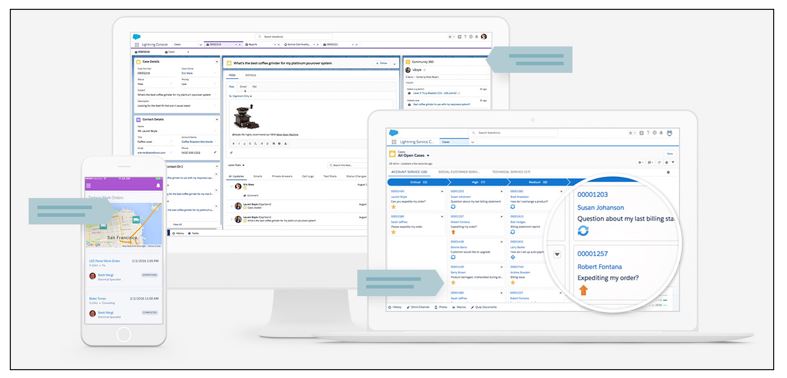 The key thing to know and understand about Field Service Lightning is that it's all about the tracking and management of remote work, enabling businesses to deploy technicians in the field. Once implemented, organisations can react and adapt to customers' needs in real time, whilst giving dispatchers and field agents the insights about the work required.
Let's look at a scenario:
A work order comes in from a customer – they need a technician onsite to fix one of the products they've bought from you.
The dispatcher in charge of the job has a full view of customer details, including their assets and warranties; meaning they're able to determine what parts are needed and what level of service the customer is entitled to - if they're unsure they can use the Field Service Lightning artificial intelligence to check what the next best steps could be.
They can then assign a field agent the work order using the dispatcher console – they're able to easily see when time slots are available, if any field agents are going to be nearby, and also which of those agents are carrying the correct spare parts, as well as if they have the expertise to fix the problem.
(Nothing worse than someone turning up without the required parts or knowledge! It causes delays and frustration, and we want to ensure our customers have the best experience with us.)
When the field agent completes their previous job, a notification is sent to your customer to let them know that the field agent is now on their way and giving an ETA.
Once on site the agent uses the mobile app to get up to speed quickly on the job, and then check the steps to complete the job.
Once finished, the customer signs off the work via the app and our field agent moves to their next job!
Customer, field agent, and dispatcher are all happy, and our positive customer feedback goes through the roof!
Sounds too good to be true? Not at all.
The Technology
Field Service Lightning is made up from 3 key components:
The Salesforce Platform
A Managed Package
FSL Mobile
The Salesforce platform we know about (or hopefully do!), whereas the managed package and mobile app may be where the new information is for you.
The managed package includes the scheduling and optimisation elements, such as the dispatcher console. This feature allows agents to assign work to technicians and gain a complete view of all scheduled appointments – the key being that this view is in real time, allowing you to adapt to customers cases and any unexpected delays!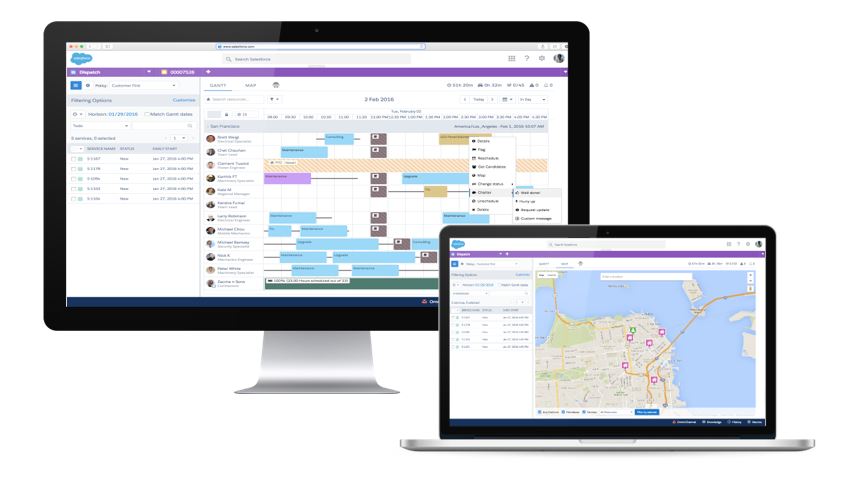 The mobile app is where your field technicians can access the relevant job information as well as the connected customer information, all in one place. Here they can track job progress, access knowledge articles for solutions, and capture customer sign off when the job is done.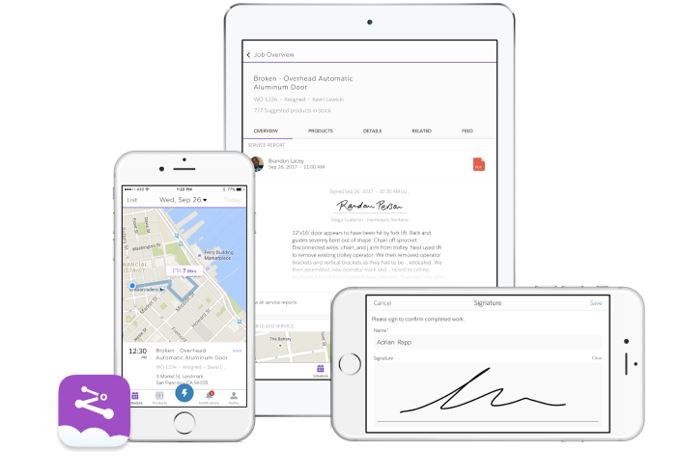 Now obviously there is more to field service lightning than just the aforementioned – but hopefully this short blog demonstrates what exists in the realms of possibility!
If you have agents out in the field working on-site with customers, and you're interested in how your agents can be more productive, whilst reducing service costs associated with manual tasks and inflexible systems, then Field Service Lightning could be the tool for you.
For more information feel free to get in contact and we'd be happy to help.