Another release means new updates. Let's take a look at the new features that we will see introduced to myTrailhead and In-App Guidance.
myTrailhead Spring 22 Updates
Collecting User Feedback for Trailhead and myTrailhead Content
Although we've been able to automate the collection of feedback from Trailhead and myTrailhead modules for some time (sending out a survey on badge completion for example), we haven't been able to collect feedback immediately from the Trailhead/myTrailhead platform until now. Now users are asked to give 1-5 star feedback on the badge as soon as they have completed it, and the results show in the Settings tab in Trailmaker.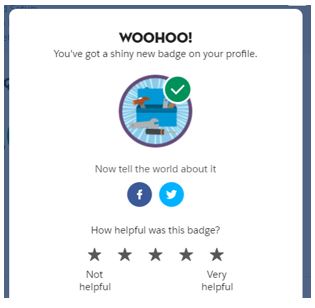 The Badge Ratings tab shows:
All the modules that received at least one rating
The total number of ratings received for each rated badge
The average rating received for each rated badge
A search box for finding a specific module name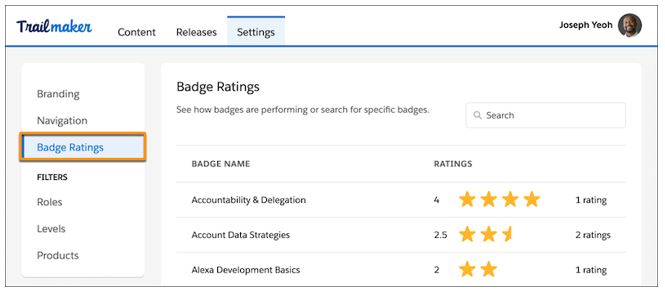 Additional Languages Available for myTrailhead
Previously, although you could publish content in any language, the myTrailhead user interface (tabs, filters, page text) was only available in six languages. Now, Chinese (Simplified) and Korean have been added to this list. Simply choose the language from the bottom right of the myTrailhead/Trailhead screen. You can also now localise myTrailhead content in these two additional languages.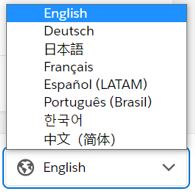 Spring '22 In App Guidance Updates
In-App Guidance is quickly creating a name for itself as one of the incredibly useful tools you can implement to help your users out, so of course we had to make sure that you are up to date with all of the new changes coming to the functionality. Although they aren't the most drastic changes, you may find them beneficial.
The first change is that you can now have a lot more freedom when choosing which page and app that you want the prompt or walkthrough to appear on. Currently, when you create your prompt or walkthrough, you have to choose the exact page and the exact app that the guidance will appear on. Well now, you have so many more options to make your prompts and walkthroughs not only more flexible, but also more accessible. You can now make your choice as specific as having the guidance appear only on 'This Page, This App' or you can make it as general as 'Any Page, Any App.'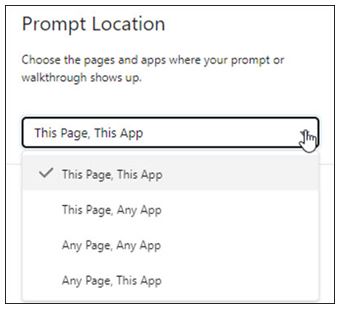 Another update coming to In-App Guidance is the ability to add Images to a prompt via URL. You can link images from a variety of formats (.jpg, .jpeg, .png, .gif) to make your prompts clearer and easier for the users to follow. You will see the new radio button under the media section when you are creating your prompts.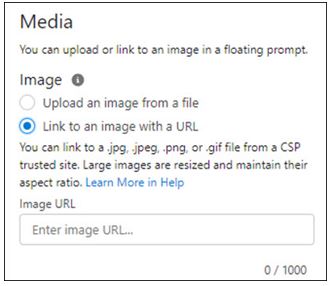 For more information on myTrailhead and In-App Guidance, please contact us.