In Winter '20, there are some great new features for our Einstein Analytics (EA) users, making the set up and administration of Analytics even easier. In this post, we'll be focusing more on the updates that will impact your end users by improving their experience with the platform.
Let's have a look at a couple: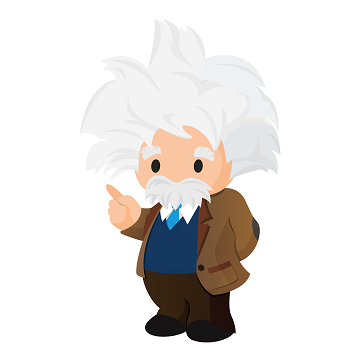 Home Page
The first and possibly the most obvious change is the brand-new Home Page User Interface. Overall, we can see that this new interface has referenced some of the functionality that we love from the Lightning Experience Home Page in Salesforce Core. This includes the ability to view your most recent assets (e.g. Lenses and Dashboards) as well as those shared to you, some super handy navigation links, and the ability to favourite assets for quick and easy navigation. If you are wondering where your Pinned Apps now go, they will be included in your Favourites.
There is also a more prominent Global Search Bar where you can now apply a series of filters to your search including created dates and asset type for example. Finally, there is now a series of learning resources within the Home Page to allow your users to gain new skills and develop existing ones.
The Learn tab has now been renamed the Learning Centre and it allows your end users to get started with Analytics with a guided learning path, and now there is an integration with Trailhead badge tracker so that your users can see what they have achieved and where they can continue to expand their knowledge.
EA Everyday
This new release has a big emphasis on how your users can share the rich business insights that they have gained within Analytics Studio to collaborate with the rest of the business. Firstly, if your org uses Quip, your users will now be able to share snapshots of their Lenses and Dashboards on Quip slides.
If your org doesn't use Quip, then no worries. The Print functionality of a Dashboard has received a little upgrade. If you are wanting to save a Dashboard as a PDF or to print it out, you now have to select Print Preview, which will open up a printer-friendly view of the Dashboard, to avoid any potential surprises.
Finally, there has been a big update to the Salesforce Mobile App. Typically, if you were on the go you would have to review your EA assets on the Einstein Analytics App and then in order to work in Salesforce, users would have to switch over to the Salesforce App and vice versa. With this new release, users who have the iOS version of the Salesforce App, will be able to access and interact with their mobile optimised EA Dashboards without having to make the switch. If dashboards have been included on a Chatter post or a Lightning Page your users will now have a seamless experience to explore.
Take a look at our tutorial video for more on what to expect from the latest Salesforce Winter '20 release.