One of the questions we love to hear when talking to customers is, "How do I integrate Xero with Salesforce?".
We tell them that for the last 6 years, we have used Breadwinner to connect Xero and Salesforce.
There are a couple of reasons we picked Breadwinner.
Saving Time by Bringing Xero into Salesforce
A major benefit of Breadwinner is that it sames me time. How? As a native Salesforce App, it comes with custom objects that replicate Xero Invoices back to Breadwinner. So any staff with permissions can see the invoice history of a customer and even download the PDF Invoice. Staff can access this information without emailing around the team to the people with access to Xero.
The Xero Invoices associated with the Salesforce Account are visible as a related list! Here's what it looks like in one of our Salesforce Demo Orgs: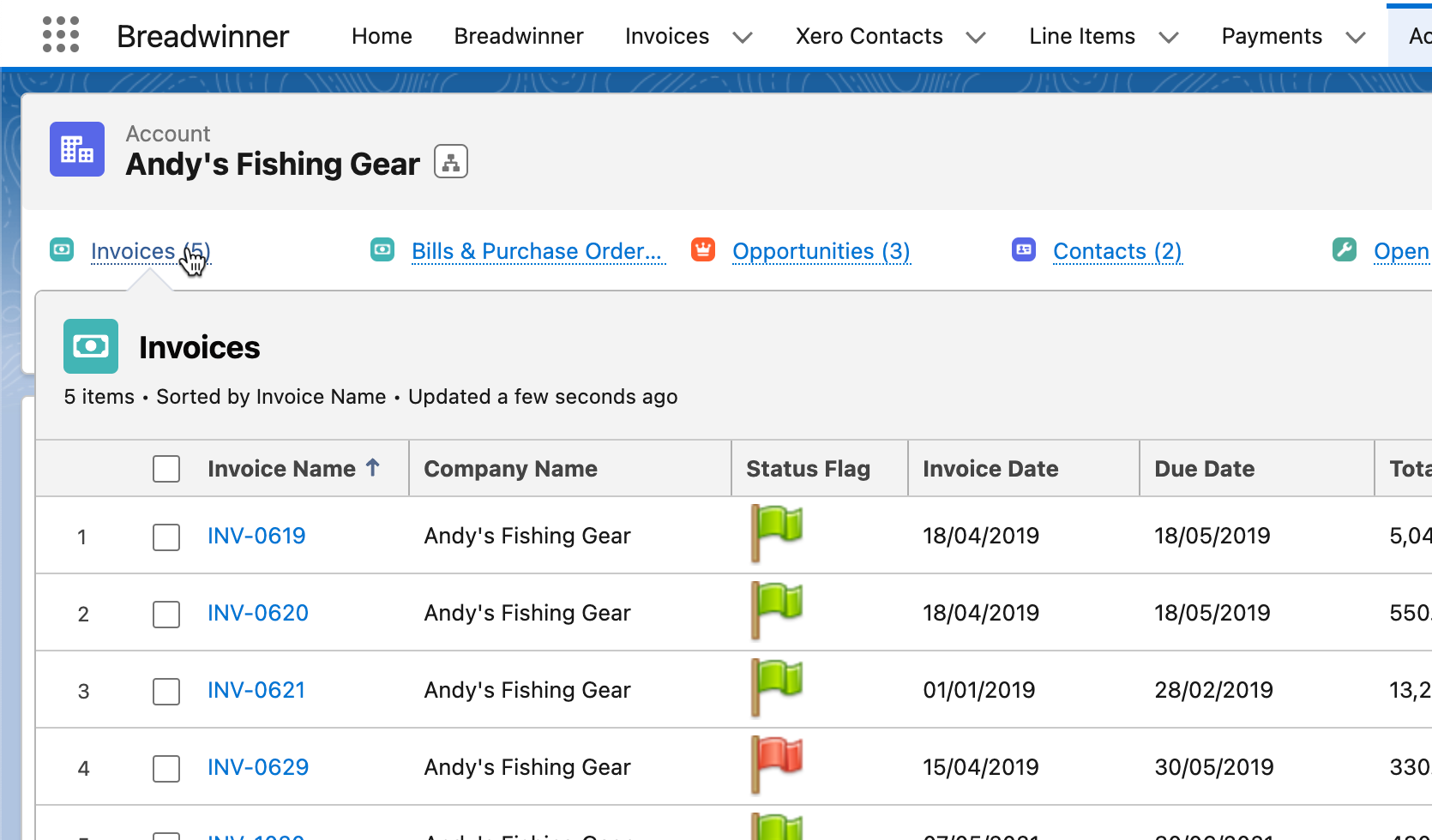 We can see these invoices either by the Salesforce Account, or we can view all Invoices. This way my team know if any invoices are due or overdue. Here's another screenshot from our Demo Org, showing all Invoices by Invoice Status.

Creating Invoices from Salesforce
Before Breadwinner, every time I had to create an Invoice in Xero, this meant copying and pasting. It only took 10 minutes per Invoice and new customer, but that added up, and took time away from other productive things I could be doing.
With Breadwinner, I create a new Invoice and a new customer, right from Salesforce! Best of all, I can delegate access to this functionality to other people on my team if I wish, without having to give them direct access to Xero.
While I could do this through automation, I prefer to use Breadwinner's Guided Wizard. It gives me oversight into what exactly will be created in Xero.
For Opportunities, I can create everything in two clicks. In the first step, I confirm the Xero Customer (or create it):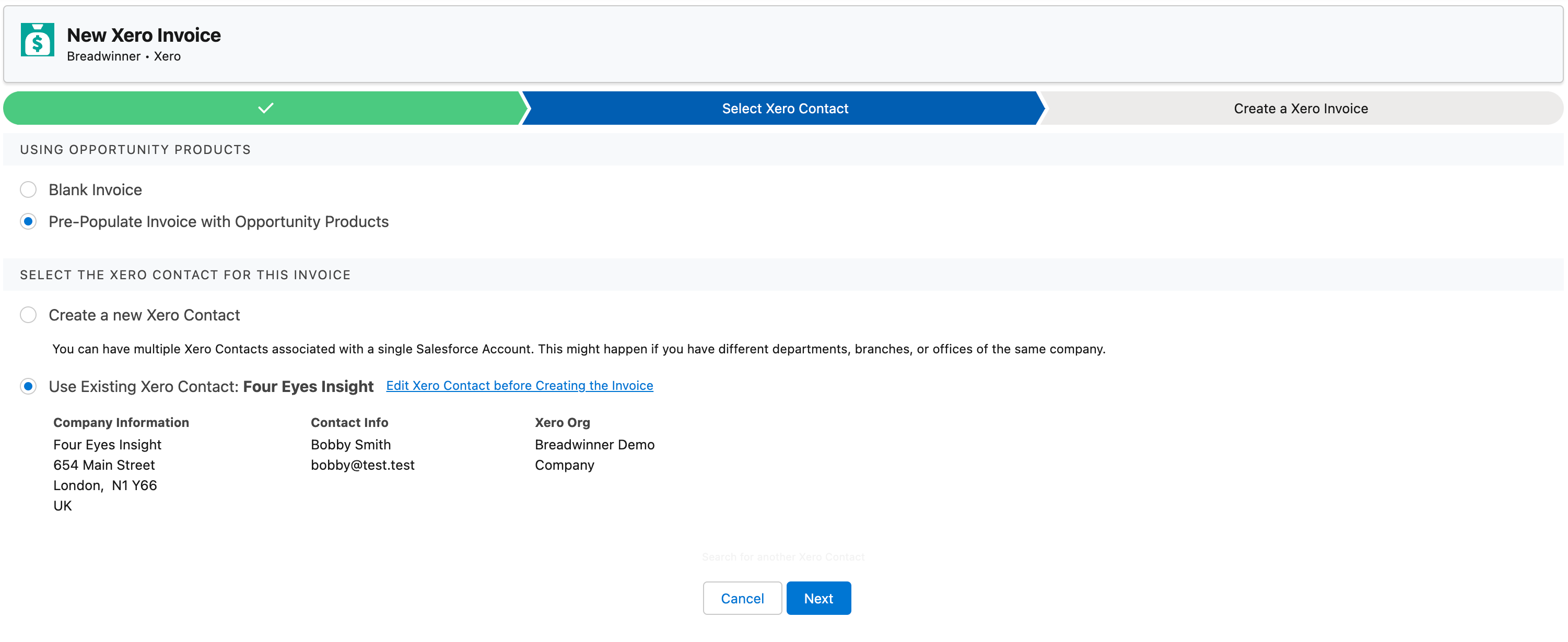 And then Breadwinner uses the Opportunity Line Items to pre-populate the Invoice. In just one more click, I've confirmed and created the Invoice!

Pricing and Trialing Breadwinner
For our own customers, we can help them with training on Salesforce and how it interacts with Xero. For our blog readers, you can find Breadwinner for Xero on the AppExchange, or you can go to Breadwinner's website and read more about Breadwinner's integration with Salesforce and Xero.
Breadwinner has a free trial, so people can use it before committing. You can also find pricing information on their website too!