Exciting times this week with the big announcement that Salesforce has completed its acquisition of Slack Technologies.

For those of you unsure of what Slack is; Slack is a communication platform that enables users to connect and collaborate with other people inside (and outside) their company, create channels to organise and focus conversations, and open voice and video calls.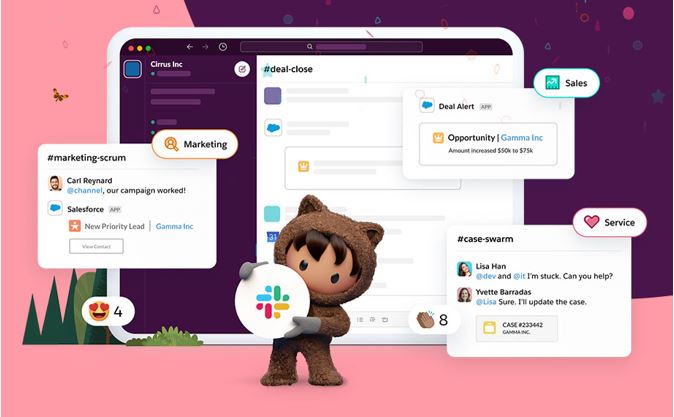 In the official announcement made via Salesforce's press release, Marc Benioff expressed their excitement at being able to combine "the #1 CRM and the trailblazing digital platform for the work anywhere world" and highlighted that the modern workplace has been changed forever over the last year – with no real sign of resorting back to how things were before.
Slack has been a main form of collaboration for many companies already; IBM being a big advocate for the platform with their 380,000 employees already working with Salesforce and Slack to empower their customer success.
As it stands we are awaiting more announcements to be made about the acquisition; a live event in August is taking place between Salesforce President Bret Traylor and Slack CEO Stewart Butterfield (link below) – but all we can say is we're excited to see where this relationship can go!
Tuesday 17th August, 6:00 p.m. BST.