In the latest update from the Marketing Cloud June release – a small change current users will notice is that what was previously Customer 360, has now changed to CDP (Customer Data Platform), and while this isn't a functional or a large integral change, it felt like a good time to cover one of Salesforce's key products for those out there who aren't familiar with it!
Salesforce CDP is a tool designed to keep you in-touch with your customer database by providing a single-source of truth – this then allows you to feel confident in your ability to make intelligent actions to engage with your customers.
The fact is that your customer data is likely to come to you from various sources due to the ever-evolving way that we as consumers interact with a product in a modern-day society. We now have the potential to "Like", "Favourite", "Swipe Right", and so on – and that's just a couple of examples for various apps out there - what about all the other kinds of ways we interact and collect data? With all of these sources it becomes hard to interpret and unify that data to give you a rounded customer profile of the person that accounts for all of these touch-points.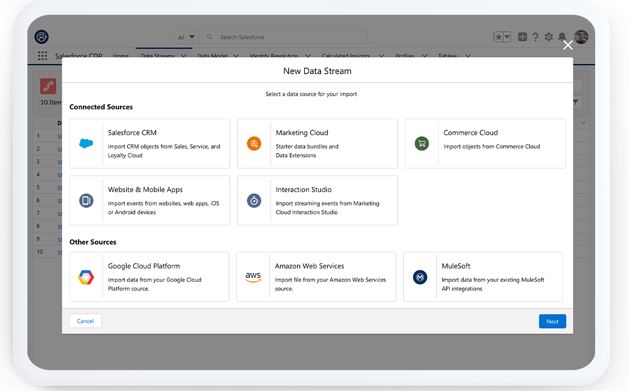 Salesforce CDP allows you to reconcile all this data from different systems like Marketing Cloud, Sales Cloud, Commerce and more – or even external systems via MuleSoft. It uses common IDs that link data, including through the use of fuzzy matching, to create unified profiles that represent your individual customers. This means you can give every interaction context and relevance by integrating your marketing into your other business areas.
But what does context/relevance actually mean? What does a CDP do?
Well within each customer's CDP will be all the information we know about them, unified in a single place as that single source of truth. That information might be what newsletters they've subscribed to receive, it might be their birthday, their product preferences. All of this information allows us as a business to provide personalised interactions. We make sure they only receive newsletters they want to read, they receive birthday messages and offers, when they are shopping on our website we can advertise products they're more likely to buy – our customers are happier as it's personal and relevant to them, making their interaction with us more positive, and making them more likely to invest in us – all of which makes us as a business happier!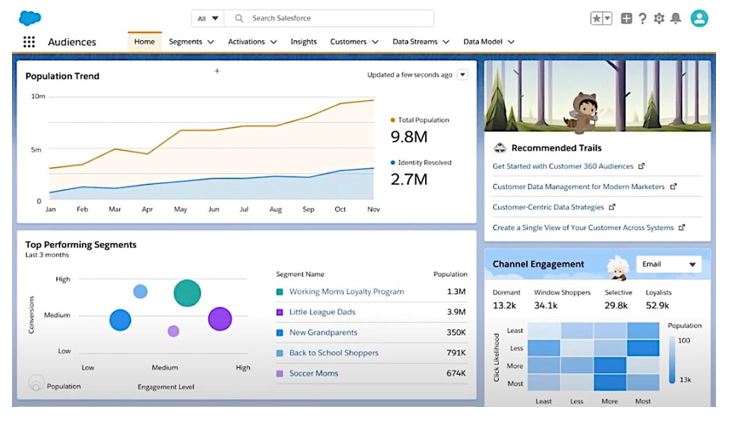 To answer the questions posed in the title of this blog: Salesforce CDP, it was Customer 360, but what it is? It's a tool that'll allow you to drive your marketing by utilising unified customer profiles to ensure all data is used to create context-based, relevant messaging.
For more information check out this video and contact us for more help.