Having worked in the manufacturing industry for over 15 years - it was great to find out that Salesforce had released something to support an important sector of the economy…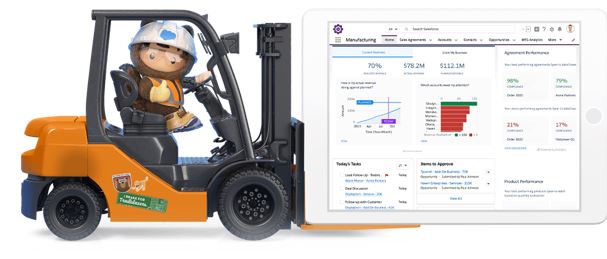 A lot of companies already use Salesforce Sales and Service Cloud to support their customers – whether this is with Case Teams for their Quality Department to support on customer issues to escalation rules and SLAs to service those important customers
One of the biggest struggles that manufacturing companies face is trying to get visibility across the various departments and facilities – and I am not just talking about customer service and sales. Think about operations and finance teams wanting and needing to know what's in the pipeline so they can budget and plan their production.
This is where Manufacturing Cloud comes in…
Sales Agreements – with the new functionality of Salesforce Manufacturing Cloud you can now get a complete view of every agreement including the duration, products, prices and planned quantities. Couple this with the information from your ERP system and your own custom metrics allows you to track your customer performance.
Account Based Forecasting – no longer having to rely on old historic data and sit in a meeting room pouring over spreadsheets. With Account Based Forecasting, your planning, finance, sales and operations teams can work together in real-time to get more accurate forecasts across new and existing business.
If you then bring in Formula Builder, you can design an algorithm to suit your business' forecasting requirements.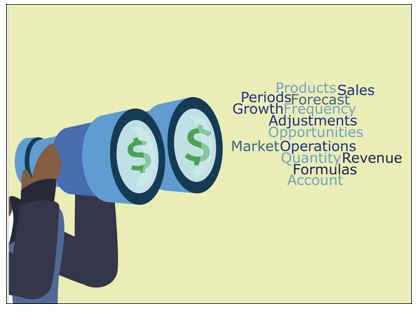 Community Cloud for Manufacturing - A lot of OEMs collaborate through a network of distributors and partners where they may not have a direct presence. To add to this today's buyers, expect more than just a great product from a supplier. By utilising Community Cloud, you will be able to give these valued partners AND customers the same level of real time visibility and tools that you have with Salesforce. All this adds to the accuracy of the forecasts and speeds up the planning process.
Connect your Front Office to the Back Office - The various ERP connectors which are available through Mulesoft, the AppExchange and various Salesforce certified partners mean that you can easily bring the relevant information into Manufacturing Cloud. This allows you to reduce the complexity and empowering the front end with the information they need.
Last but no means least Einstein Analytics for Manufacturing allows you to harness the power of the platform by serving up intelligent insights, predictions and recommendations to your entire operation. This is completely customisable and allows the various functions in the business to have insight into the health of the account, where they are with sales agreements, product and pricing performance to name but a few.
For more information visit https://www.salesforce.com/eu/products/manufacturing-cloud/overview/ and if you need any help or advice on Manufacturing Cloud, contact us!