As of July 2021, Salesforce has introduced Marketing Cloud for Nonprofits to enable them with the same level of marketing capabilities as other industries – thus meaning they can increase their digital engagement with their supporters.
Salesforce's Marketing Cloud has established itself as a leading marketing solution over the last couple of years through its personalised customer journeys, its ability to engage across multiple channels, and its analysis capabilities to optimise success. All these features are key reasons why Gartner listed it as a market leader in its 2020 & 2021 Magic Quadrant for Multichannel Marketing Hubs.
Well now Marketing Cloud is moving into the Nonprofit scene!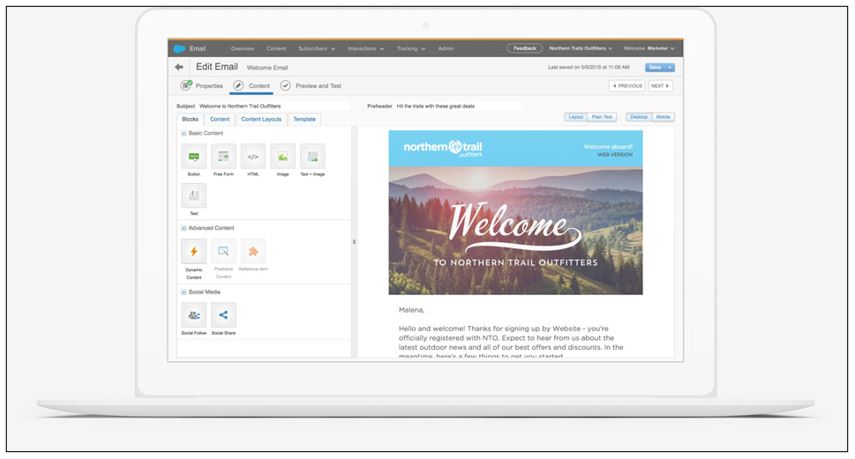 As highlighted in Salesforce's announcement, Nonprofits have had a tough old time over the last 18 months; some have seen their dependency on in-person engagements lead to a struggle to raise funds, whilst others have seen such an increase in engagement that they've been left overwhelmed due to the limitations of their current systems.
This recent launch from Salesforce means that nonprofits of any size, at any point in their digital transformation can now maximise the capabilities of Salesforce Marketing Cloud to create personalised journeys for their constituents (i.e., subscribers, volunteers, donors).
So how will Marketing Cloud for nonprofits work? Well Nonprofits will…
be able to quickly create and deliver email campaigns fast with out-of-the-box templates for their subscribers, volunteers, donors, sustainers…
have a native integration with the Salesforce.org Nonprofit Success pack, which is already used by a large number of nonprofit companies
gain access to Marketing Clouds integration with Google Analytics to improve campaign performance and ROI
All of this will allow them to better manage their digital engagements – enabling them to scale to cope with their recent influx in interest, or even act as a starting point for those who are at the start of their digital transformation.
"Growing a nonprofit requires continuous engagement with both current and prospective supporters. Nonprofits of all sizes need the right technology to help them build new relationships and deepen existing relationships to continue their missions."
(https://www.salesforce.com/news/stories/salesforce-org-introduces-marketing-cloud-for-nonprofits-to-provide-stronger-digital-engagement-for-supporters/)
For more information visit: https://www.salesforce.org/nonprofit/marketing-cloud/ and if you need any help or advice on Marketing Cloud, contact us!