Sometimes Salesforce Leads get a little forgotten about. They are one of the most important elements of Salesforce, as they are how we log our new business in Salesforce.
With the ever-changing business climate that we are currently going through, we are starting to see more and more emphasis on the time your data spends as a Lead. In line with this, we obviously need to have a look at some of the new functionality coming to Leads in the Spring '23 release.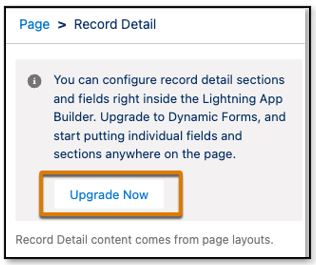 The first thing to have a look at is the introduction of Dynamic Forms to the Leads object. Dynamic Forms allow us to create flexible record pages where we can further customise the page layout, using the Lightning App Builder. Not only can you use Dynamic Forms to change the locations of fields and sections, but also to change the visibility of fields dependent on criteria. In previous releases we saw the first introduction of Dynamic Forms, and in more recent releases we have seen the introduction of Dynamic Forms to our standard objects like Accounts, Contacts and Opportunities. Finally, they are coming to Leads. We can now add the extra level of customisation to our Lead record pages, and make sure that they are able to not only collect all the relevant information, but also show the relevant fields for that information in the most effective way. If you want to learn more about Dynamic Forms, check out some of our previous blogs on them here.
Now that we can make sure that we can capture all the relevant data, we can also have a look at the updates in Spring '23 relating to importing your Leads and Contacts. Importing data can be a little bit terrifying if it is new to you, so with Spring '23 comes the ability to follow a guided process to take you through the different steps. If you have the ability to import Leads and Contacts, when you click on the Import button to start the process, you will see that you have the option to Import from File, which will then take you through a guided process of importing Leads, making it simple and easy. If you want to use any of the previous tools available to you (Data Import Wizard) the option is still there for you to choose.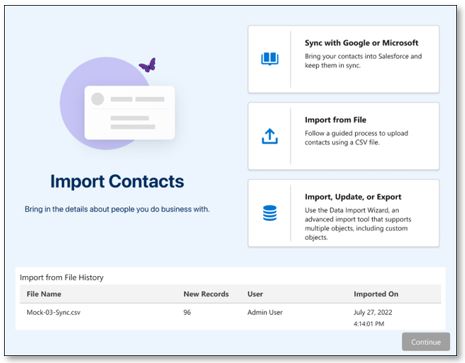 If you want to know more about Salesforce and how we can help, please contact us!
In the meantime, take a look at our blog on the overview of the Salesforce Spring 2023 update.