Take a look at the latest release where we review our favourite new functionality in the Salesforce Summer '21 release.

There are so many exciting new release notes to look through, so we wanted to select our favourites and draw your attention to some of these incredible new changes.

If you'd like to see some of these in action, watch our Summer '21 release video.
Targeted Prompts in In-App Guidance
In Single Prompts or Walkthroughs, there is a new Prompt in town! This comes in the form of Targeted Prompts. When you select a Targeted Prompt, click on Targeting Mode and choose the highlighted element of the page that you want to target.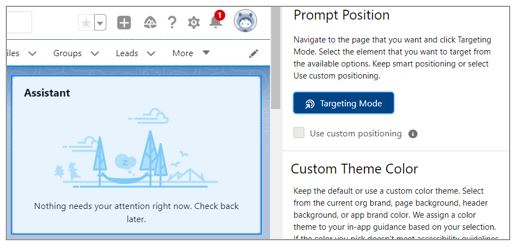 If you want to select where the prompt goes in relation to the element, tick Use custom positioning. You'll now get the choice of where the prompt will sit (Left, Right, Top, Bottom) and its alignment to the page element.

Time Limited Permission Sets
There are many situations where a member of staff should temporarily be given extra permissions. They are working on a special reporting project for the management team or have been tasked with updating records for a data cleanse – all kinds of things. In many cases, these people get permissions added but not taken away again at the right time, or in many cases ever (or at least until the next permission audit). Summer '21 gives us a new way to manage this more closely with expiry on permission set groups.
Once the feature is enabled there is a new UI for permission set group assignment. This is a lightning experience (LEX) style page rather than the classic style UI for most permission set work. To read more, click here.
Record Access Reasons in Lightning Experience
Have you ever wondered why a user has access to a particular record? Well wonder no more! You can now view why a user has the access using the record sharing hierarchy in Lightning experience. This incredibly useful feature was only available previously in Salesforce Classic. Now, sharing hierarchy is available right in the action menu itself. This will allow you to view the shared with user and the reason for access on accounts, opportunities, cases, contacts, leads, and custom objects.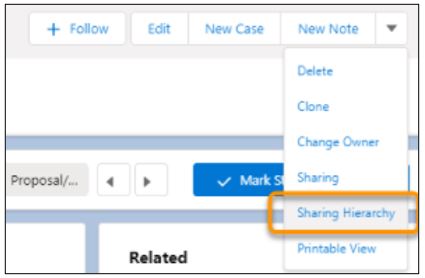 How: Select Sharing Hierarchy from the action menu on the record. Click View next to a user's name. You see the record access the user has, and the reason for the access in the displayed table.
Einstein Search
Over the past few years, we have seen numerous updates to the Search Bar feature, and this continues to be the case. Most importantly, these new features are now generally available.
The search allows personalisation and returns relevant search results based on a user's activity. Natural language search (NLS) lets users type common words and phrases in their queries to filter search results for example "my Opportunities" and "my Opportunities closed today". The actionable UI lets your users accomplish tasks right from the search box, such as logging a case or creating a contact against an Account you have searched for. Salesforce strives for a seamless experience for their customers, and these features help accomplish this goal.


Drive Sales Team Accountability with Pipeline Inspection
To use Pipeline Inspection, users must be assigned the Pipeline Inspection permission set but once they have this, they'll be able to access the Pipeline Inspection from the Opportunities tab.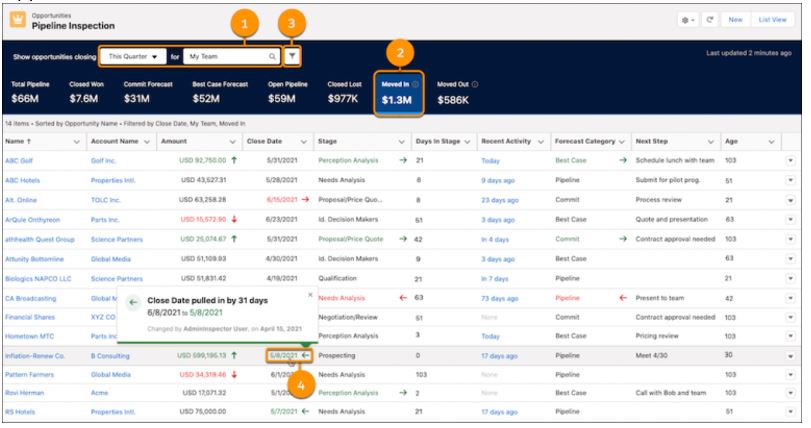 Once opened our user, manager, executive (it's beneficial to all!) can either use quick filters (1) to determine the running period and people reported on or they can refine the filter criteria further using the filter icon (3).
As you can see from the image across the top panel we have a series of metrics, but these are also clickable filters essentially – by clicking on one it'll list the relevant opportunities for that metric. Want to see what opportunities have been Moved In? Click the metric. Want to see what opportunities were Closed Lost? Click the metric (You get the idea!)
June '21 Release: myTrailhead Updates
myTrailhead is quickly becoming a favourite product of ours – and of Salesforce customers. Having only launched within the last couple of years, the platform keeps releasing new features to make uploading and hosting content as easy as possible, and June 2021 is no exception! Two huge improvements have been brought in with the June release – content cloud saving and uploading badges without using a hosted URL.
The first - content cloud saving – is a lifesaver for those working across multiple devices. Previously, all content was cached to your own browser, meaning you could not open content in any private windows, or access it from any other browsers. The new release saves your content as you work, and lets you know when your work has most recently been saved. Users with the myTrailhead Content Access and myTrailhead Content Creation permissions will see this when they are creating and uploading content.

Secondly, say goodbye to hosting images in a Chatter group, or via AWS! As of Summer '21, upload badges straight into myTrailhead from your desktop. This is a great new feature to eradicate having to create and copy public links (unless you prefer this way!). Users with the myTrailhead Content Access and myTrailhead Content Creation permissions will be able to utilise this feature when they are creating and uploading content.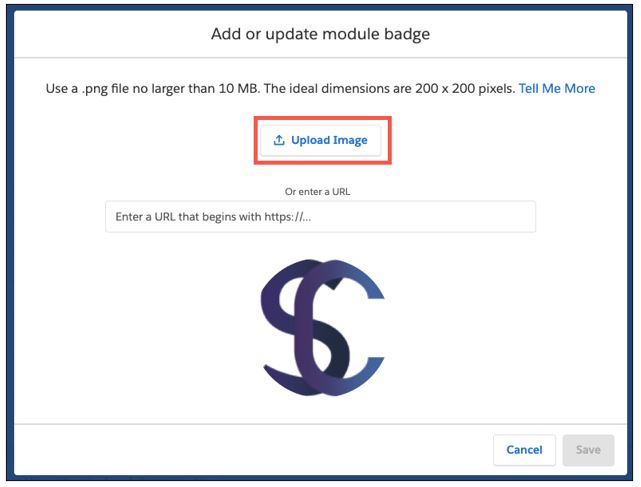 Watch out for our second Summer '21 release blog, coming soon!