We speak to Mandy Drew, our lovely Business Support Manager. Aside from being a busy working Mum, Mandy is also an Assistant Cub Scout Leader and an adrenaline junkie.
1. 10 years ago, what did you think you would be doing now?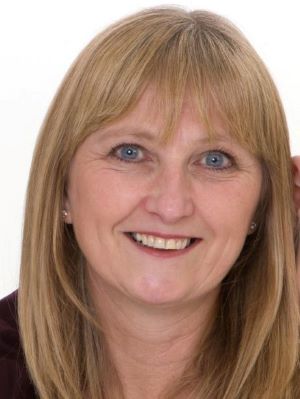 I would have had a toddler running around then so was probably wondering whether I'd ever get the work/life balance right.
2. What quote do you live your life by?
Respect is a two-way street so treat others how you wish them to treat you.
3. What's the one thing you couldn't live without?
Other than family and friends, dark chocolate and lemon and meringue pie. Admittedly I probably COULD live without the last two, but why would I want to?!
4. What do you like to do in your spare time?
Much of it is spent ferrying my boys around who seem to have a much better social life than I do. Aside from that I'm an active member of our local primary school PTA, plus an Assistant Cub Scout Leader for 22 lively 8-10½ year olds. I'm also a bit of an adrenalin junkie and have done some amazing experiences such as white water rafting, bungee jumping, skydiving and most recently a wing walk.
5. What are you listening to/reading/watching at the moment?
Not a huge TV or movie fan but quite enjoyed the Manifest series. I have a couple of books on the go, and I may even get to finish them (not my strong point). Mind Management (who knew we had an inner chimp?!) and The Perfect Child which is quite a chilling read and nothing like the title suggests.
6. What's your previous working experience?
After working for the MOD, being a PA and a stint in Telesales, I was introduced to the IT arena and became a Desktop Support Engineer. Many a time you would find me patching networks or elbow deep in motherboards, hard drives and other such PC paraphernalia! I later moved on to supporting and maintaining CRM systems, including Siebel for many years before later moving on to Salesforce.
7. What's your favourite thing about life at Stimulus?
Working with a great bunch of people and being only 3 miles from home, a welcome change after spending many years trundling up and down the motorway.
8. What are you excited about during the next year at Stimulus?
Initially I'm looking forward to raising the profile of our Support Services in a bid to help clients increase their Salesforce adoption and ROI, but Stimulus is fast paced and constantly evolving so who knows what's around the corner?!