We have some very exciting news to share with you. Read more to find out!
The story of David and Goliath is a well-known Biblical story where a giant and the champion of the Philistines, Goliath, challenged the Israelites (who they were at war with) to send a champion to fight against him. This single combat would end the ongoing war and decide who ultimately won. Just to remind you, Goliath was a GIANT so it's understandable how none of the Israelites felt brave enough to go against this terrifying leviathan, except for one young and faithful boy by the name of David.
If you have read the story you will recall how outwardly impossible the odds were against David, but spoiler alert, he won. It is an epic story of how underdogs can overcome the odds with a lot of faith yet few earthly resources in comparison.
At Stimulus Consulting we are not waging any wars; we don't think our office dog Dante would make a very good soldier. But we do have a very special announcement to make which has made us realise that we are now in the realm of giants.
We have been awarded the EA Industry Products specialisation!
This means that if you go on to the AppExchange to look for a partner that can help you implement Analytics Cloud solutions you will see our pretty faces there. We just want to say a big thank you to each and every one of our customers that we have worked with. We are truly grateful for your feedback.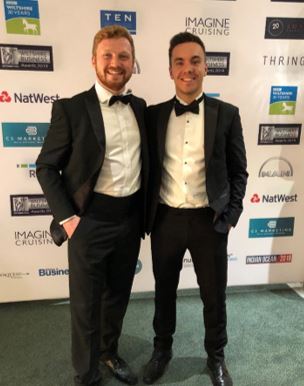 Now this is the part where the giants come in, you will also see the likes of Deloitte Digital, Accenture, PWC and some other behemoths of the consulting world on the page with us. We feel honoured to be in such esteemed company, but we also know just how much time and dedication we have poured into our Analytics Practice.
Our hard work to get here is a credit to our team and our expertise in analytics, adoption and our commitment to excellence for each and every one of our customers.
Our focus will always be on quality for our customers so that they can succeed in their analytics endeavours.
We are passionate and empathetic to our customers that are building and scaling their data strategy, we can help you analyse which Salesforce analytics tools best suit your needs with our Analytics Quick Start.
Contact us for more information!