In today's world most companies use CRM Software to oversee long-term relationships with their customers. To analyse and gain insights about their customers they capture a lot of information about them.
To succeed at this, organisations need to define and utilise their digital data collections. CRM Analytics (CRMA) supports this initiative with minimal effort on the part of the end users.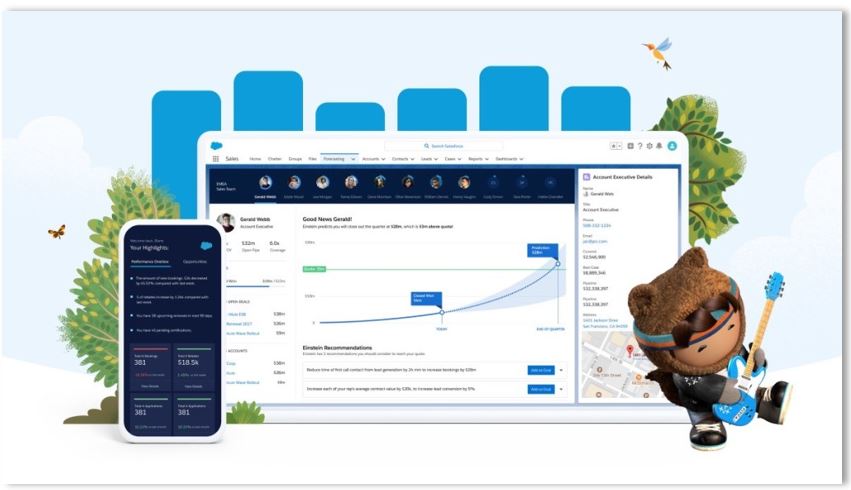 What is Salesforce CRM Analytics?
CRM Analytics is a cloud-based analytical platform used for getting powerful and actionable business insights through data exploration and visualisation with AI-enabled out-of-the-box capability which transforms the conventional method of driving the whole business.
CRM Analytics resides on top of any salesforce cloud and can support any size of business. Companies can avoid needing multiple systems and logins. With this versatile tool CRM Analytics can empower your Salesforce users with actionable insights, predictions, and more by bringing all your data including from external systems onto a single platform.
What are the benefits for businesses?
Many organizations utilise Salesforce CRM to capture customer data, demands/requests, and different preferences to manage lifelong relationships. Everyday customer requests need to be addressed proactively instead of reactively. Businesses are constantly on the lookout for a system which helps them get better clarity about their customers' asks.
CRM Analytics is an intelligent system, that assists you to crack the deals/leads by developing and supporting client interest and converting them into a paying customer. CRM analytics includes methods that analyses data about customers and presents it to help facilitate and streamline better business decisions with powerful analytics and AI. It can predict the customer likelihood with the available information and provide efficient techniques to improve their conversion rate.
CRM Analytics provides you with power to connect, extract, monitor, and visualize your data with predicative and prescriptive insights.
If you want to know more about CRM Analytics, contact us!