What is Interaction Studio and how does it work with Marketing Cloud? Here, we explain.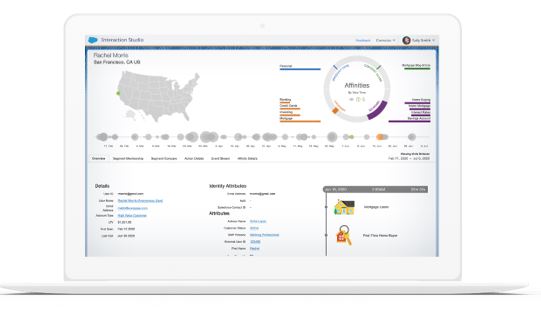 What is Interaction studio?
Interaction Studio is a Marketing Cloud solution that enables companies to deliver contextually relevant experiences in real-time across their marketing channels.
With Interaction Studio you can react to the real-time behaviour of your customers as they interact with your brand's owned channels, including online via email, social and mobile, and offline via in-store or kiosks.
Interaction Studio offers marketers:
Real-Time Offer Management by suggesting the next best offer for customers across all channels based on how they behave on a company's owned channels.
Campaign Orchestration via the sophisticated decision engine which allows marketers to control campaigns at scale, using frequency capping and business rules to ensure each offer, message and journey is relevant to the customer.
Lifecycle Insights which provide analytics and visualizations so that marketers can better understand engagement trends that will help them to develop marketing experiences that resonate with customers.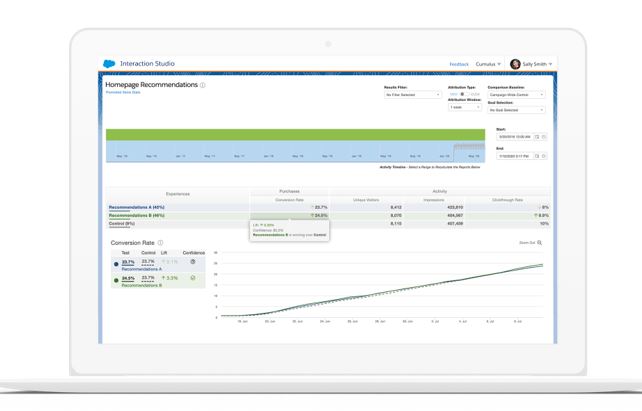 How does Interaction Studio work with Journey Builder?
Interaction Studio expands on the cross-channel experience capabilities of Marketing Cloud Journey Builder.
As customer travels through the journeys you have built and continue manage in Journey Builder, their state and context changes. Journey Builder's native integration with Interaction Studio makes it seamless to instantly insert into or switch customers from one journey to another based on the real-time interactions they have with your brand. For example, once a customer creates an account on a retailer's website, they can be instantly removed from an "account incomplete" journey and added to an "activation promo journey." In addition, within Journey Builder, Interaction Studio manages real-time eligibility and frequency-capping before sending a promotion — ensuring that the right message is delivered based on the customer's context.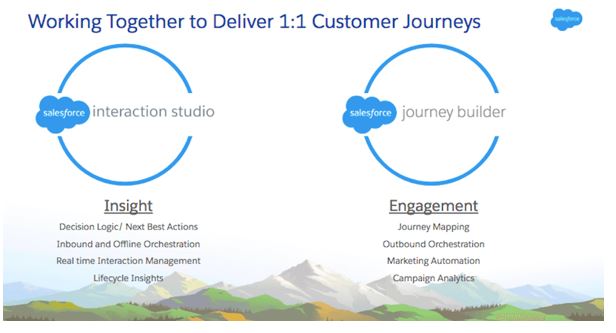 If you want to know about Marketing Cloud or Interaction Studio, just contact us!