So, you're thinking you need some help with the day-to-day administration of your Salesforce to ensure your users are getting the best experience and that you're keeping up with changes. There are a few things to think about first.



What type of Salesforce support?
Support is a vague term that can include all kinds of propositions. Understanding which you need is your first task
Reactive - This kind of approach, often also called "pot of days" or "call off" among others is where you purchase a retainer of time with your chosen provider so that they hold back some availability to help you on request. This is often the cheapest way to get a safety net when you have a person or people in house who can handle basic administration but need help with more complex requests on occasion.
Proactive - This may take a similar commercial form to the above but there will be some usage and activity expected every month or week as the Salesforce support partner takes an active role in managing your org independently from specific support requests. This can be good when you have someone in house who can deal with the day-to-day requests but need someone keeping an eye out for upcoming changes as well as dealing with specific requests for help.
Managed Service – You could consider this similar to hiring a part time member of staff, only via a Salesforce support partner. This person will work a set number of days per week or month as part of your team. Typically, this will be the same person regularly so that they get to know your team and your business as well as in internal person could. The difference here is when the situation warrants it, this person will be able to call on the specialist skills of the other consultants, instructors and architects that they work with and get them to join discussions and help with problems when someone else is better placed. You get the benefit of the skills and experience of a whole team of Salesforce professionals. Assuming the agreement with the partner means they provide cover; you never have to worry about your admin going on holiday.
Add ons
Helpdesk - Often, this will be an add on to one of the above. Is your provider offering a phone line for your staff to contact for real-time and hopefully first time fix support. This can take the pressure of the internal team to focus on other areas while leaving the password resets and other problems to someone else.
Training - You also need to think about your preferred and your partners approach to enabling your staff. A partner that will take time to upskill your team will typically take longer to close a support case, but maybe the next time your staff or internal team won't need to submit a case at all. Perhaps you want the opposite and to just have it done without any of your internal team thinking about it. Generally this will give you the fastest and therefore cheapest fixes, but you'll never break your reliance on external support for even the simplest and most common requests.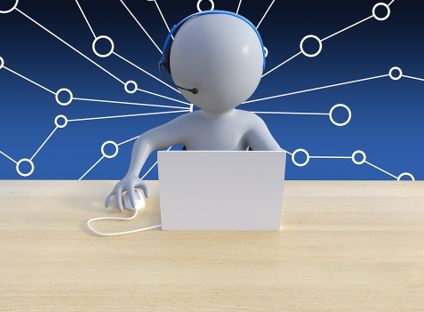 Considerations
Expected usage - With most of these, there will be an upper limit on usage within your commercial model. You need to give this some thought. Your partner will want to offer you the best deal they can, but if you make it sound like you need a lot of support they will have to increase the price accordingly as they will expect to be using more staff time. Likewise, estimating too low may leave your support partner short staffed and unable to help, or leave you with additional contracts to sign and spend to get approved just when you need quick help the most.
Preferred contact methods - You need to understand your staff and how they would like to communicate with a support service. Is email only support preferred, do they want chat, perhaps they prefer phone or even face to face in some cases. All will be possible but you'll need to check what your provider can do and what it is included in your pricing
Hours of support - Do you need support for 6am – 10pm 6 days per week for your busy customer service call centre? Are you 9am – 5pm Monday-Friday. Do you operate on bank holidays? You need to make sure your provider can align with the times you are likely to need help. A helpdesk that doesn't start until 10am is no good when all your users that need help resetting their passwords are arriving at 9am. Likewise, if you're in the UK, service hours for a support partner based in Vancouver might need a double check.
Keeping Control - Who can use the support service? This is especially important with options above that provide a limited amount of time. You don't want to submit a case for that all important report you need help with only to find out that Bob from Finance has already used all the time available. Who will you provide the access details to, who will your partner be authorised to act on requests from? What governance will you have in place to make sure that when Jane from Sales says she needs all the account security removing your partner knows if this is a genuine request that they should action or whether someone else needs to sign it off.
I hope this is useful for anyone thinking about next steps. We offer Salesforce support services covering the above so why not contact us for a chat.