One of the great ways of assigning a learning journey in myTrailhead, is to create a custom Trailmix.
Trailmixes allow you to include the following types of content:
myTrailhead content
Trailhead content (providing you are using Trailblazer.me authentication)
Tasks
Links
All of these are viewed in a connected journey. The learner would take all of the steps in the Trailmix to complete it.
When you assign a Trailmix to a learner in Trail Tracker, the Trailmix appears on the learner's myTrailhead home page under the Assigned to Me section. This makes it really easy to locate.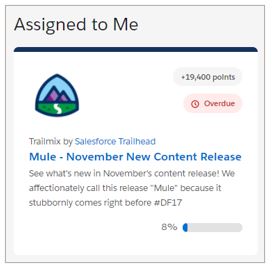 You can also track the completion of a Trailmix in the Trailhead Reports and Dashboards provided through the Trail Tracker AppExchange app.
So, how do we create a custom Trailmix?
An important point before we start, the person creating the Trailmix is the owner, and the only person who can make changes to it. We recommend using a generic user e.g. "myTrailhead user" to create the Trailmix. This means if someone leaves the business, it will still be possible to log into myTrailhead using the generic user details and make updates to the Trailmix.
To create a new Trailmix, on the Trailmixes tab in myTrailhead, click on New Trailmix.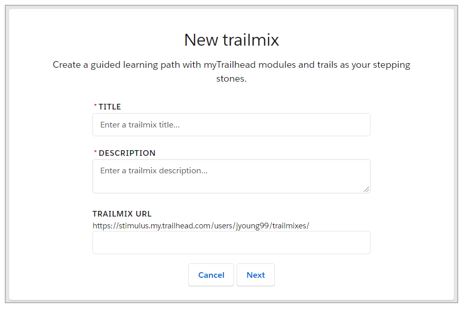 Enter all of the details of your new Trailmix and click Next.
You can add a logo and a banner to your Trailmix, to make it unique to your company and users and relate it to the topic.
Now, to add content, you can either click on Add Content, or click the + Add button next to the recommendations on the screen.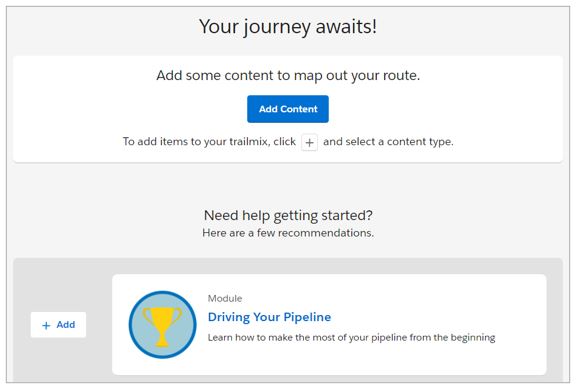 From the Add Content button, you get a choice of the type of learning you wish to add.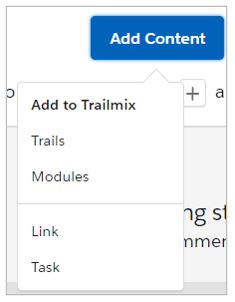 If you click on Trails or Modules, you'll be taken to the relevant tab and can click on the + symbol on the content. From here, you can choose which Trailmix to add the content to.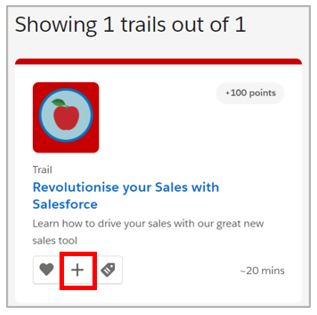 When you add a Link or a Task, you can choose to tick a box to require users to mark that step as complete.
A common question is how to add Trailhead content. It isn't entirely obvious how to do this, but it actually is quite simple. The key thing is that you must log into Trailhead (not myTrailhead) to do this!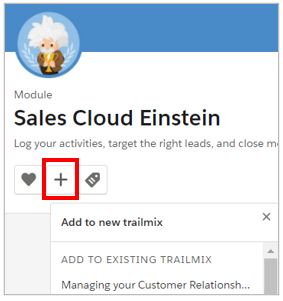 From a Trailhead module for example, click on the + symbol, and you will see the names of both myTrailhead trailmixes and Trailhead trailmixes. Simple!
Finally, don't forget to make your Trailmix public so users can see it. From your Trailmix in myTrailhead, click on Share. Select Everyone (Public) to allow all users in myTrailhead to view it.

If you'd like to know more about myTrailhead, we offer a variety of myTrailhead services from advisory and enablement, to implementation and content writing. Just contact us to learn more!