Life is a journey, it's not where you end up but it's how you get there. I have met many important people and learnt incredible things and along the way, it is important to take the opportunity to reflect and look back at the accomplishments. With this in mind, having passed my one-year anniversary for Stimulus Consulting and being a part of the Salesforce ecosystem, let's take a look at my journey so far.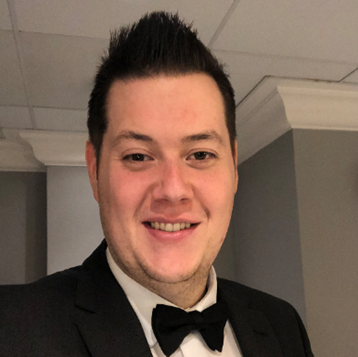 Before Stimulus
Before I began with Stimulus Consulting, I had a range of experience in customer service for various industries including, retail, hospitality, DIY and property. I always wanted to talk to people and be an expert within my field which, thankfully, I'm able to through Stimulus Consulting. After graduating university, I went into a role managing a team of people which was not my passion.
I then went into estate agency where I would gain confidence in talking with customers and learning the best ways to communicate with buyers, sellers, auctioneers and landlords effectively as well as seeing some incredible properties. Six fantastic years later is where I finally realised I wanted a new challenge. After a 3 month hiatus I discovered Salesforce and Stimulus Consulting.
At Stimulus so far
The first challenge at Stimulus was to become a Salesforce Certified Administrator and Instructor, this would allow me to get involved with projects and help others looking to become Administrators themselves. The steps to achieve this closely follow the ones pointed out in this blog.
Following this guide (and months of challenging training) I now split my time between delivering courses and working with customers to get the most out of their existing Salesforce solution or brand-new Salesforce implementation.
I find consultancy with customers fantastic because every customer has different wants and needs from their Salesforce instance, so within the role it is key to understand the product and applying that to customer requirements. The range of customers using Salesforce is so vast that within this first year I have worked with companies in multiple industries such as, Logistics, Child Care, Food & Beverages, and Technology.
The instructor side of my role also has challenges by delivering courses to a varying range of people with different levels of knowledge of the product. My favourite part of this is making the course as engaging as possible whist building a rapport with my students. I am very excited for the day I can deliver training in person so I can see them face-to-face. Currently the courses I deliver focus on familiarising users with Salesforce Lightning Experience delivering course content and increasing this engagement through hands on challenges and knowledge checks.
What's next?
At Stimulus you never stand still with the potential to learn and expand your knowledge. With this in mind I was asked to explore the extensive Salesforce course catalogue and of the many intriguing choices, one stood out against the others. Tableau CRM!
Formerly known as Einstein Analytics, Tableau CRM takes your data analytics to the next level allowing you to make smarter decisions based on the trends of the data from both Salesforce and external data sources. I would have loved this as an estate agent! The ability to analyse my data to display trends and a potential sales pipeline forecast would have been invaluable.
I am so excited to learn this product and I am already certified to instruct the ANC201: Building Lenses, Dashboards and Apps in Tableau CRM workshop. The next challenge is to achieve the Tableau CRM and Einstein Discovery Consultant Certification so I can be an addition to the Analytics Practice and to be certified to deliver the ANC301: Implement and Manage Tableau CRM workshop which I am hoping to achieve soon.
Thankfully, the amazing team at Stimulus are always willing to offer support and I can't wait to see what 2022 holds!