Take a look at the latest release where we review our favourite new functionality in the Salesforce Winter '21 release.
There are so many exciting new release notes to look through, so we wanted to select our favourites and draw your attention to some of these incredible new changes.
We've also recorded a Salesforce Winter '21 Release video to show you around some of the topics below.
Auto Add Fields to Custom Report Types
Ever thought about how time consuming it can be to add new custom fields to your report?
If you have many custom report types you probably do. Well, now you can use Auto Add to automatically add fields to custom report types you have on that particular object! Enabling this incredible feature means that when you create a report from a custom report type the custom fields will already waiting for you to add to your report.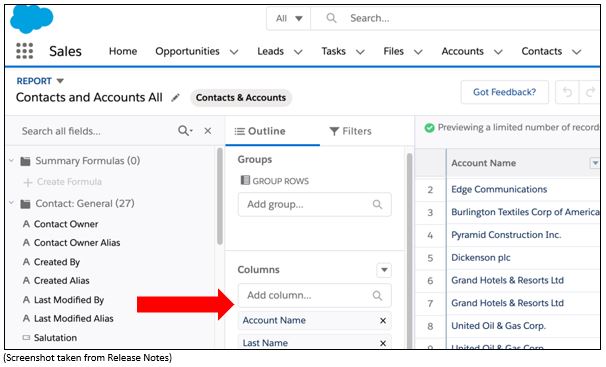 All custom fields for your chosen Salesforce object are automatically included in the fields list where you can drag any of them to the Columns list to build your desired report.
To find this feature go to Setup. In the Quick Find box, enter Reports and Dashboards Settings, then select Reports and Dashboards Settings. Select Auto add new custom fields to custom report type layouts and then click Save.
Find Changed Deals at a Glance
"Change is upon us"… and now with Salesforce's recent update – it's even easier to track!
The Kanban allowed Sales Reps, and Managers alike, the ability to quickly visually organise their pipeline to enable them to invest time, where time was needed, to close those important deals! Well, with Salesforce's latest release, they've taken this idea, rolled with it - and are introducing the ability to "find changed Deals at a glance".
With this new feature Sales Reps are able to better prioritise their time to make sure that all Opportunities are progressing, by being able to see recent changes to amounts and close dates.
This feature is available in both Kanban and List Views and highlights any changes to either the Close Date, or Opportunity Amount, in that last 7 days.
Red text indicates the Opportunity Close Date has been pushed back, or the Amount reduced (1), and green text indicates the opposite: Close Date moved sooner, or the Amount has increased (2).
This, combined with the ability to hover over the text to see what changes have been made and by whom (3), all in all allows us to better understand what's happening in our pipeline.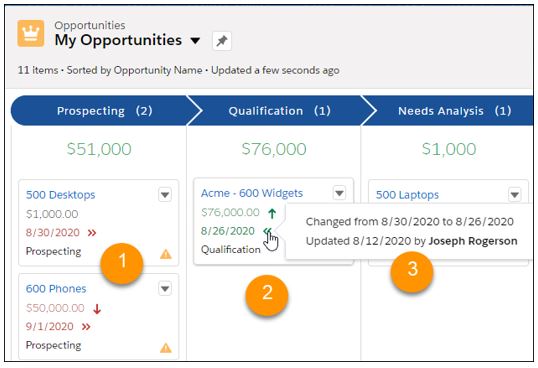 Managing Deleted Fields in Lightning Experience
In previous releases, you would have noticed that the only way you could manage your deleted fields and its data was by switching over to Salesforce Classic. Winter' 21 release a Deleted Fields button will be introduced into the "Fields & Relationships" page in object manager.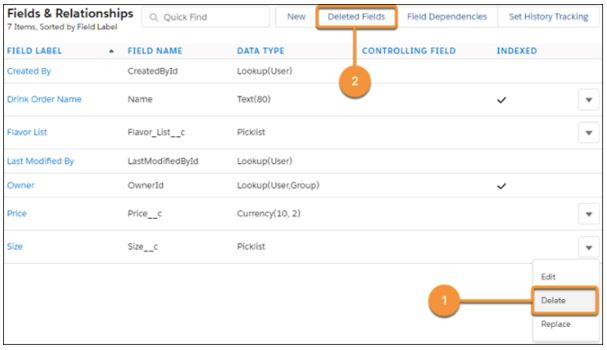 The Deleted Fields button is widely available for Lightning Experience in Professional, Enterprise, Performance and Unlimited editions. This will save admins and developers a lot of time, instead of having to flick back and forwards between Lightning and Classic.
Changes to In App Guidance
We can now add single prompts and walkthrough steps to New, Edit and Clone Pages, allowing us to support our users and provide them with guidance whilst they are inputting our very important data.
Additionally, we can now make prompts compliment or contrast with your org's theme colour and branding. You will be able to choose from a colour palette determined by your org's theme and from there the choice is yours!
Read our full blog on this feature.
View Org Changes in One Location with Release Updates
Ever wondered where to go to view Release Updates within your Org? Three times a year Salesforce releases updates to improve your experience as a customer, but the ones that are most relevant to your org can be easily missed and not taken advantage of! To make the most of these updates, Salesforce has recently introduced a space within the Setup menu to view updates and alerts. Improving the user experience by providing the ability to review important updates, you can ensure you are making the most of org enhancements.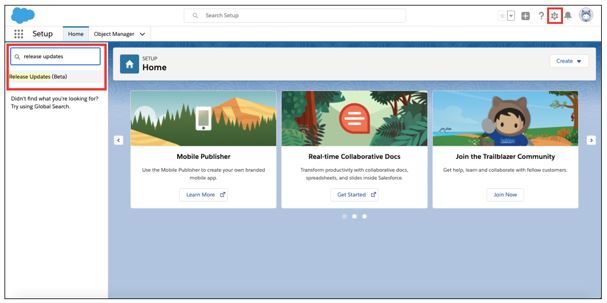 When you select the Release Updates option, you will be presented with four tabs. These will show you the different updates available. Each release update will have a Complete Steps By date, which is when Salesforce recommends you should have implemented the update by. Read more on this in our full blog.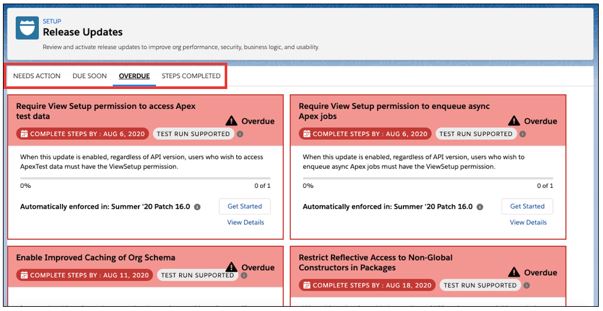 Receive Reports as an Email Attachment
Subscribing to reports has been around for some time but receiving an embedded image in an email isn't an ideal way to view the report results, especially if they are lengthy or complex. The alternative is to physically log in to Salesforce to run the report but that's not always convenient either.
This release introduces a great new feature on the subscription page that allows you to receive the report as an attachment delivered straight to your inbox!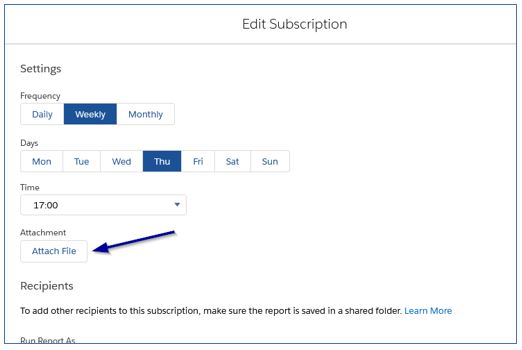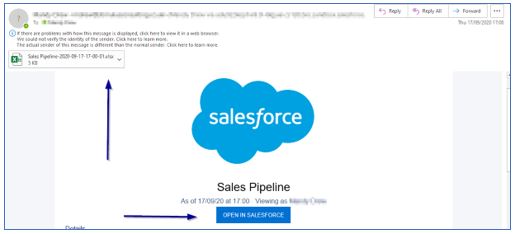 The Newest Generation of Data Prep in Einstein Analytics
We love working with Recipes to prepare data because Data Prep offers simplicity and functionality. With this new release we get an upgrade in both areas. The new interface focusses on high level data changes which makes it easier to view the flow of data from beginning to end.
With this new interface it is clearer for users to see more about the data itself using these nodes: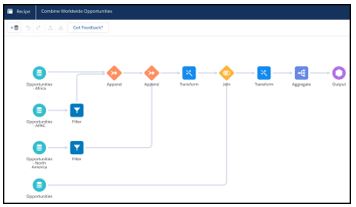 Data Source (Input)
Aggregate
Append
Filter
Join
Transforms (groups of transformations)
Output (where the data is written)