Continuing on from our previous Winter '22 Blog, here are a few more of our favourite features. Now, we're going to focus on Einstein Discovery, Marketing Cloud and Pardot updates.
Click to read part one of our Salesforce Winter '22 Release blog.
Einstein Discovery: Deploy Better Models with Enhanced Model Quality Alerts
One of the biggest assets of Einstein Discovery is the ability to create Predictive Models through supervised machine learning. In order to create accurate AI powered predictions, it involves the careful process of creating the model, evaluating its accuracy, deployment, monitoring and continuous improvement. In this latest release, Salesforce have provided functionality that allows us to have greater confidence as we go through this lifecycle.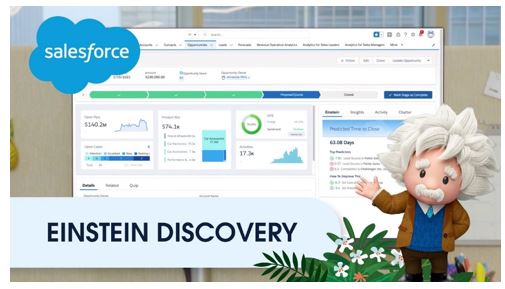 You may already be aware that once you have created your Story in Einstein Discovery you can review your model metrics prior to deployment and that the Recommended Updates would provide you a bit of a helping hand. Now we have access to automatic quality alerts. Einstein now looks at your training data and evaluates your model metrics to detect imbalanced distributions, correlation issues and possible data leakage, if it detects any issues, you will be alerted.
So, what metrics can you be notified on? I'm glad you asked! If you are using a logistic regression model to make predictions on Boolean statements, you will be able to see flags relating to particularly high or low AUC (Area Under Curve). If you are using a linear regression model to analyse numerical outcomes, then you will be notified about particularly high or low R2 values. This is purely an alert, and you have the option to ignore any alerts that you don't believe to be relevant to your particular model.
Marketing Cloud Updates
The Salesforce Winter '22 Marketing Cloud Release notes are officially here! And although Salesforce are announcing a vast array of ground-breaking technological advances, we have to say goodbye to some of the older products in order to make way for the new.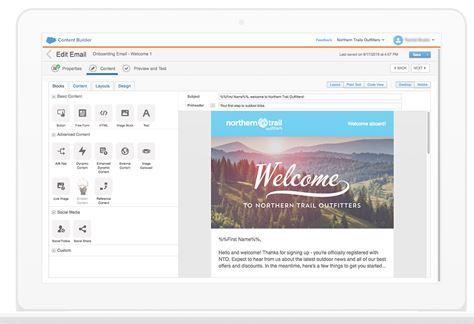 The top 4 Marketing cloud features that are being retired:
Marketing Cloud Cross-Cloud Version 2
Marketing Cloud Microsoft Dynamics
Email Studio Classic Web Tools
CloudPages Legacy Experience
Read more about your options in our full blog.
Pardot Updates
A lot of the features that Salesforce are bringing to the party (sorry Pardot!) in the Winter '22 release are around speed and ease of use – the faster and easier we can interact with prospects, the quicker we can get our sales teams to engage with them and hopefully convert them into opportunities! We're talking Slack, landing pages inside Lightning and Pardot Extensibility Enhancements and more! Click here to see some of these in more detail.

Remember it is not all about the new features in the releases – some of the older features will be taking a well-earned (and permanent) break from Pardot…

The Drip Program feature is going to be drifting off into the sunset in the Summer '22 release. So, if you are using them at the moment, be sure to start converting them to Engagement Studio programmes.
We have lots more blogs coming on the Winter '22 features, so head over to our website to read more.